oEmbed is a protocol that allows you to easily embed dynamic content (videos, images, tweets…) from different websites into any other site, by simply providing a URL.
Streamlike supports oEmbed since version 5.53.
To learn more about the oEmbed protocol: https://oembed.com
oEmbed in WordPress
Version 5 of WordPress introduced the excellent « Gutenberg » content editor.
This editor allows the composition of content by means of different types of blocks, including an « Embedded content » type, which allows, thanks to oEmbed, to present in a page a content coming from another site simply by pasting its URL.
By default, this block allows you to use content from a large number of popular providers (see details here: https://wordpress.org/documentation/article/embeds).
Streamlike is not part of these approved third party contents by default, but it will be enough to declare it to allow the use of Streamlike URLs in the « Embedded content » blocks.
Declaring Streamlike as an oEmbed provider in WordPress

Streamlike provides a plugin that allows WordPress to embed its content using oEmbed.
To do this, go to the Streamlike oEmbed plugin page on wordpress.org: https://wordpress.org/plugins/oembed-streamlike
Install the module in the usual way ( https://wpmarmite.com/installer-plugin-wordpress ). No settings are required for this plugin.
Embedding Streamlike media in a WordPress post

When creating or editing a post, add an « Embedded Content » block to its content:

When this block is added, a settings window opens, allowing to paste a URL :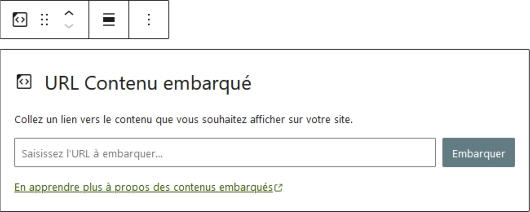 Simply paste the URL of the Streamlike media in this field, and validate by clicking on « Embed ». The URL is processed and WordPress directly retrieves the Streamlike player to integrate it into the post: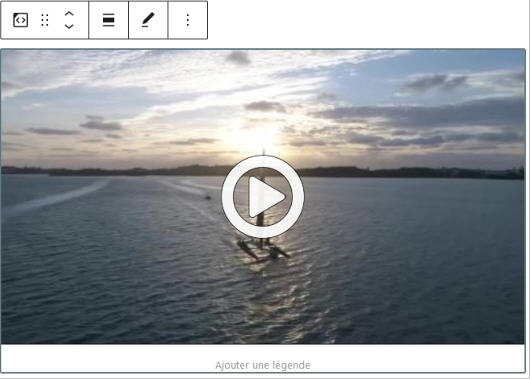 You can then add a caption or apply the standard formatting settings for all blocks in the wordpress editor.
How to get the Streamlike media URL ?

The url of the Streamlike media is of the form https://cdn.streamlike.com/play?med_id=<media_id>
The media ID can be copied directly from the Streamlike console's « Media » view by hovering over the media thumbnail and clicking on the icon in the lower right corner: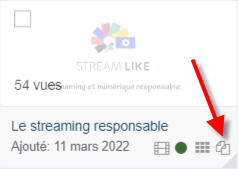 Of course, you will also find this ID in the media form.