The use of professional videos is widespread. A trend that is not likely to slow down, but on the contrary, will only increase. Once associated mainly with entertainment, video has now supplanted the written word in all areas of life, from the home to the workplace. So it's crucial for professionals to get on the right track.
When choosing a hosting platform for your videos, you need to consider a number of criteria:
technical (performance, availability, security, encoding quality, features offered),
legal (company nationality, location of your data, RGPD compliance, content ownership, service quality commitments)
environmental (eco-design, digital sobriety, GHG emission metering, decarbonization).
Your choice of video platform can make or break your goals.
In this article, you'll discover the key elements required to successfully host your videos.
Ready to go? Get started!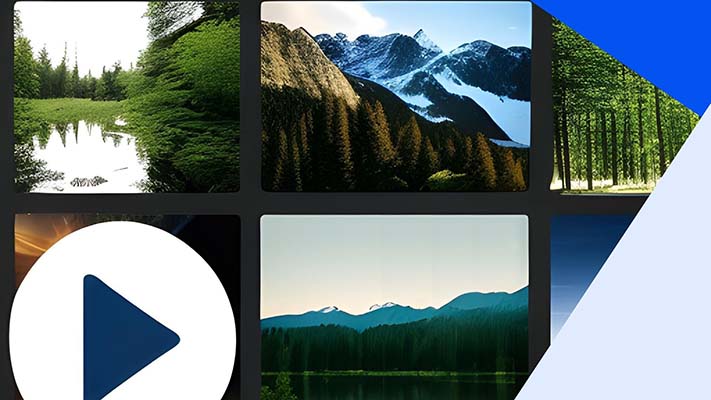 How do I host videos?
On the Internet, hosting refers to the deposit and storage of digital files in the « datacenters » of platforms accessible online. Broadcasting consists in enabling these files to be played. Streaming refers to the progressive playback of an audio or video file, while downloading refers to a complete copy of the file on the Internet user's terminal.
Hosting video files is very specific, due to the large size of the files and the need to transform them to make them readable despite a limited internet (or intranet) connection. Bandwidth refers to the capacity of the connection through which all content read on the Internet arrives in the home or company, and which is shared between all users. Video content must be adapted to the bandwidth available at a given moment.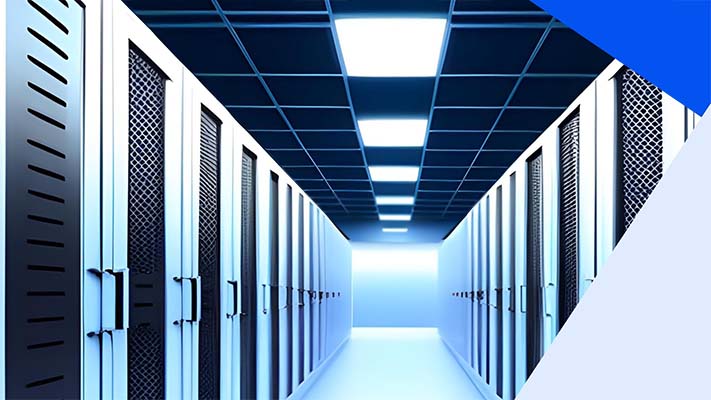 Where can I host my videos for free?
Are you looking for a hosting solution and perhaps considering social networks such as YouTube, Dailymotion, LinkedIn, Facebook, Instagram or X (formerly Twitter)? Before you make that choice, you need to know that these platforms are designed to reach communities and get them to interact rather than host professional video content. Here's why:
Social networks co-own the videos you upload. Often unknowingly, you grant them a royalty-free license and the right to copy.
They are paid through advertising, and may associate your videos with messages that are unrelated to, or in competition with, your business.
They also make money from the sale of data collected from Internet users. If you integrate a social network's video on your site, you must obtain your visitors' consent to the communication of their personal data, under the GDPR.
Their algorithms recommend content that may turn your visitors away from your videos and make them leave your site or « channel ».
Terms of use prohibit you from monetizing these videos on your side (no advertising, no paid access)
A video search on Google will generally send users to the social network, not to your site.
Your videos or accounts may be blocked for copyright reasons, or if content is reported.
As the service is free, no warranty or assistance is offered.
In the event of a dispute, recourse must be taken in the country of the platform (generally the USA).
It is not possible to modify a video you have published.
It is not possible to hide the number of views of your videos.
Finally, a social network's vocation runs counter to digital sobriety, and content it co-owns is never deleted. The environmental cost of a social network is considerable.

Ask yourself the essential questions:
Should your videos be discovered on your site or on a social network?
Are your videos intended to go viral, to be re-shared, to generate buzz?
Do you want to customize the appearance of your videos and their integration into your site?
Do you want to restrict or control access to your videos?
Are you sensitive to responsible digital practices?
Professional video hosting isn't free, but it doesn't have to be expensive, and you'll benefit from extensive functionality. As with any online service, the price will depend on your usage. If your usage is reasonable, so will be the price.
As they say in « Les tontons flingueurs », « Price is forgotten, quality remains ».
Find out more:

Why use specialized video hosting?
To choose between a social network and a video host, you need to know whether your videos are primarily intended to circulate among a community of subscribers, or whether they are primarily to be viewed on your own website.
To put it simply, ask yourself whether you want to offer your videos to an audience (« push » mode) or whether your audience will come looking for them (« pull » mode).

What type of hosting will you choose?

| | |
| --- | --- |
| A professional hosting service | A social network |
| Your videos are found on your site | Your videos are discovered via a recommendation algorithm or search engine |
| You have private content, reserved for a public that you authorize. You can charge for access to this content | Your content circulates among communities of interest |
| You pay for a guaranteed service, with technical support and total control over your content. | You accept the conditions of use of the services, which counterbalance the free hosting. |
| You choose the criteria that matter to you: price, location, functionalities offered, eco-responsibility, references… | You choose one or several platforms according to the communities you wish to reach. |
| You let your teams create, organize and publish your organization's content | The publication of videos is reserved for a community manager who is responsible for your organization's image on social media. |

Here are just a few of the advantages of professional video hosting over social networking:
Possibility of modifying content already published, without changing the publication URL
Graphic and functional customization of the video player
Ability to create multiple user accounts to manage your organization's content
Connection to an internal directory
Can be integrated with business tools
Secure private content
Possibility of having a private platform, whether in the cloud or on-premise
Possibility of monetizing your content
More comprehensive broadcast and engagement statistics
Video referencing benefits your site, not the host
Features for more responsible digital practices: bitrate control, archiving, lighter integration for eco-designed sites, etc.
GDPR compliance without the need for user consent
Depending on the hosting provider, compliance with the regulations and recommendations that apply in your sector: data localization, REEN law, RGESN, CCTCE for data transfers, datacenter certifications etc…

Don't hesitate to combine the two approaches. You can leverage the power of social networks for the videos you want people to discover, and opt for professional hosting for the content that people will come to you for, or that you will offer to your own audiences (internal collaborators, customers, prospects, subscribers…).

Eco-responsible video hosting to match your image!
Widely underestimated just a few years ago, the environmental impact of digital technology can no longer be ignored.

What is the impact of video streaming on the environment?
Every year worldwide, 102 million tonnes of CO2 are emitted by online video streaming. That's as much as a European country.
Online video accounts for 1% of global CO2 emissions. These are mainly VOD services (Netflix, Disney, Prime…), porn and social networks. « Professional » videos account for only 1% of this 1%.
A study by the University of Zurich found that the 4.6 billion listens to the famous song « Despacito » in less than a year consumed as much electricity as five African countries combined: Chad, Guinea-Bissau, Somalia, Sierra Leone and the Central African Republic. Despacito now has over 8 billion views on YouTube.
The environmental impact of streaming is a matter of electricity consumption, whose carbon emissions depend on where the electricity is produced and used. Streaming a video involves a whole chain of energy-intensive equipment: servers in the main datacenter, servers in the content delivery network (CDN), telecommunications equipment (routers, undersea cables, satellites, Internet operator equipment, 4/5G transmitters, WiFi hotspots, etc.) and user terminals (PCs, tablets, smartphones). Even so, digital usage accounts for « only » 45% of its impact, the remaining 55% being linked to the manufacture of equipment.
Find out more: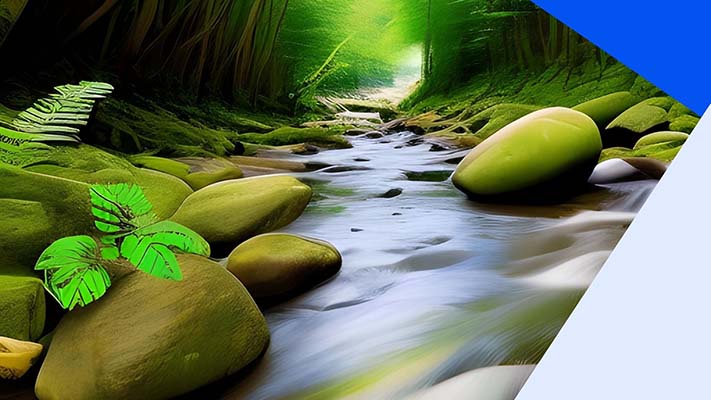 What is an eco-responsible video host?
An eco-responsible video hosting company must seek the best possible energy performance from its datacenters, powering them as far as possible with renewable energy, optimizing the use of its CDN and having as many points of presence around the world as possible to limit data transfers.
An eco-responsible video hosting provider must also be able to estimate the power consumption induced by data transfers and calculate the CO2 emissions generated. This enables customers to realize their impact, seek to reduce it and include it in their carbon footprint. Ideally, this host will implement a carbon sequestration solution, such as reforestation or mangrove restoration.
The eco-responsible video host can also propose technical solutions to reduce data transfer volumes – what we call digital sobriety. For example, if we cut a video stream that is not visible, we immediately save 97% of the volume of data broadcast! This is the case when you listen to a conference or a music video without watching it.
In France, the REEN law invites local authorities to measure their impact -including that of their digital activities- and reduce it; The anti-waste law passed by Parliament on January 30, 2020 obliges internet service providers (ISPs) and mobile operators to communicate on the carbon footprint of digital activities from January 1, 2022. Article 173 of the French Energy Transition Law for Green Growth requires companies to include the carbon footprint of their activities in their annual management report.
Find out more:

Can a social network be an eco-responsible host?
Not really!
GAFAMs are making efforts to improve the energy efficiency of their datacenters and achieve « carbon neutrality » through the purchase of renewable electricity or carbon credits. However …
Social networks do not measure the greenhouse gas emissions linked to the lifetime storage of their videos or the transfer of data, which they encourage by their very nature.
Digital sobriety runs counter to the business model of social networks, which seek maximum circulation, sharing and engagement with their content.
As they are co-owners of the content they publish, they never delete it, which leads to the construction of ever more datacenters to store obsolete or no longer visible content.
Finally, integrating videos hosted on social networks into an eco-designed site means losing more than 20% of the points awarded for compliance with the reference framework that defines a site's level of eco-design (the RGESN). It's like an electric car towing a diesel generator!
Find out more:

How is Streamlike an eco-responsible video host?
Streamlike is committed to promoting responsible streaming, the pillars of which are the measurement of GHG emissions, digital sobriety, eco-design, best practices and the sequestration of the carbon equivalent emitted by planting forests in France.
Streamlike is the only « carbon-neutral » online media hosting/streaming platform. Our datacenter is « green ». We measure GHG emissions linked to streaming and propose solutions for digital sobriety. We plant forests to sequester the residual carbon equivalent over 20 years for an overall carbon-neutral service.
At Streamlike, we believe it's better to make content broadcasters more responsible than to make users feel guilty. We believe in the power of setting an example. We believe that no immediate gesture towards greater digital sobriety should be overlooked. In the fight against global warming, we shouldn't pit solutions against each other according to their impact, or wait until we have indisputable measurements. Everything counts.
The digital sector will not be carbon neutral in 2050 if we don't act today.
Streamlike is a signatory of the INR Responsible Digital Charter, the Planet Tech'Care manifesto and the EcoProd charter.
Find out more: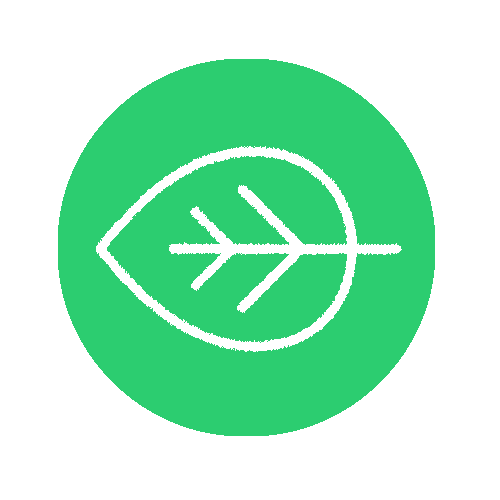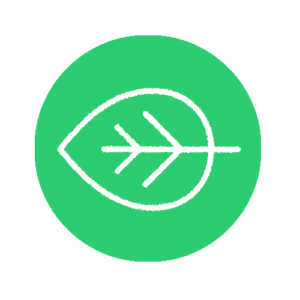 Conclusion
Video has been widely democratized in professional circles, with new uses for communication and information sharing. New creative and engaging formats are constantly emerging, and semi-automatic authoring tools make it easy for the general public, employees of an organization or professional communicators to produce content.
As you can see, choosing the best video hosting service depends on your specific needs and values. Regardless of your type of organization, your profession or your level of experience in video creation…
Find out more: