Online video may not be your specialty. If you do not have the infrastructure or internal expertise to build your project, all is not lost! With the right support it is very easy to set up a media management solution, create a webTV, set up a video sharing platform or broadcast a live event.
The « build » phase is generally a matter for specialists who are well informed about the latest technologies and practices. Once the project is built, these skills are no longer solicited internally. For the « run », a solution in SaaS mode or a managed service allows you to get rid of all the questions of hosting, outsourcing, supervision, maintenance….
In short, any digital transformation project based on video can be carried out with limited technical support and « on-demand » resources, within a controlled budget and schedule.
Streamlike is a specialized video platform to meet the needs of companies. It is therefore a software solution available in SaaS or private mode, but it is also a team of experts to get you started: the « Stream Team ». A dedicated Stream Team contact person is available at all times to facilitate the work of your teams, to assist you in the production and organisation of your digital content, and to participate in the training of your employees.
Note that the Stream Team is based in France but will answer you in English (during CET business hours).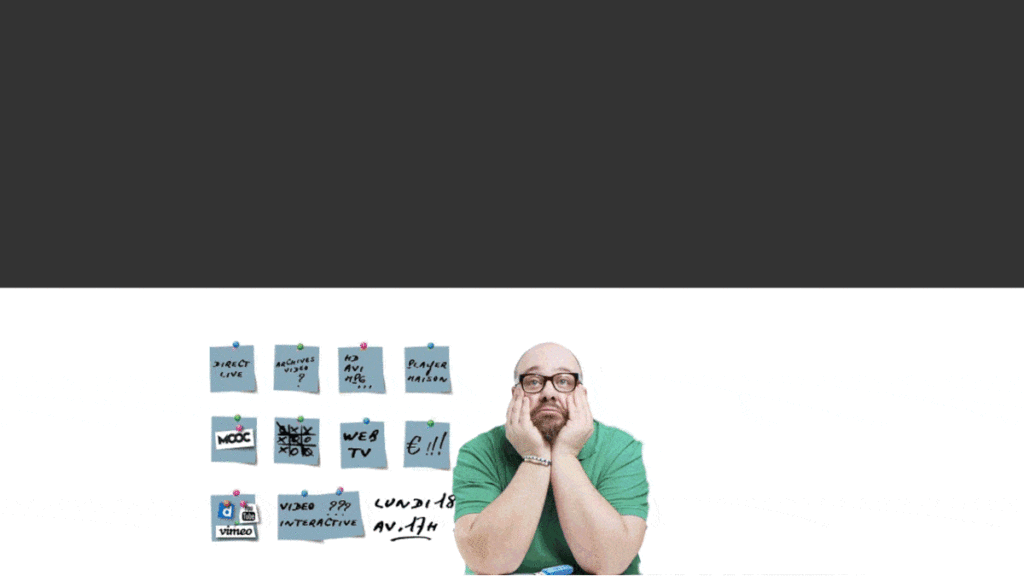 Examples of accompanying actions:
Definition of your needs, drafting of your specifications
Implementation of your media management solution
Enrichment (subtitling, dubbing, chaptering, interactivity…)
Assistance to Project Owners and specific developments
Training and user support
Some use cases:
MANAGEMENT OF PRIVATE AND PUBLIC DIGITAL CONTENTS: Archiving, indexing, categorization, enrichment, security, publication on social networks…
LIVE: Broadcasting to all terminals, instant replay, delayed publication, detailed statistics…
WEBTV: Organization by channels, sorting by number of views, date and rating, playback on all terminals
ENRICHED CONTENT: Chaptering, transcription, subtitling, interactive annotations
PRIVATE VIDEOS SHARING PLATFORM: Publication via web or mobile reserved for your members, your collaborators, your constituents…
Support by the Stream Team is offered in the form of « packages » integrating an unlimited number of live streams, access to a Streamlike account and a configurable webTV. The duration is 3 months with 3 man-days of support, 6 months with 6 man-days or 12 months with 12 man-days.
For more information on this subject : http://www.lastreamteam.com/