The Looker Studio connector for Streamlike Analytics enables you to download statistics from your Streamlike account into Looker Studio.
The connector requires an API token associated with a Streamlike account with read rights to statistics, media, playlists, tags and keywords.
If you don't have a Streamlike account or need assistance, please contact us.
Here's an example of a page composed with Looker Studio :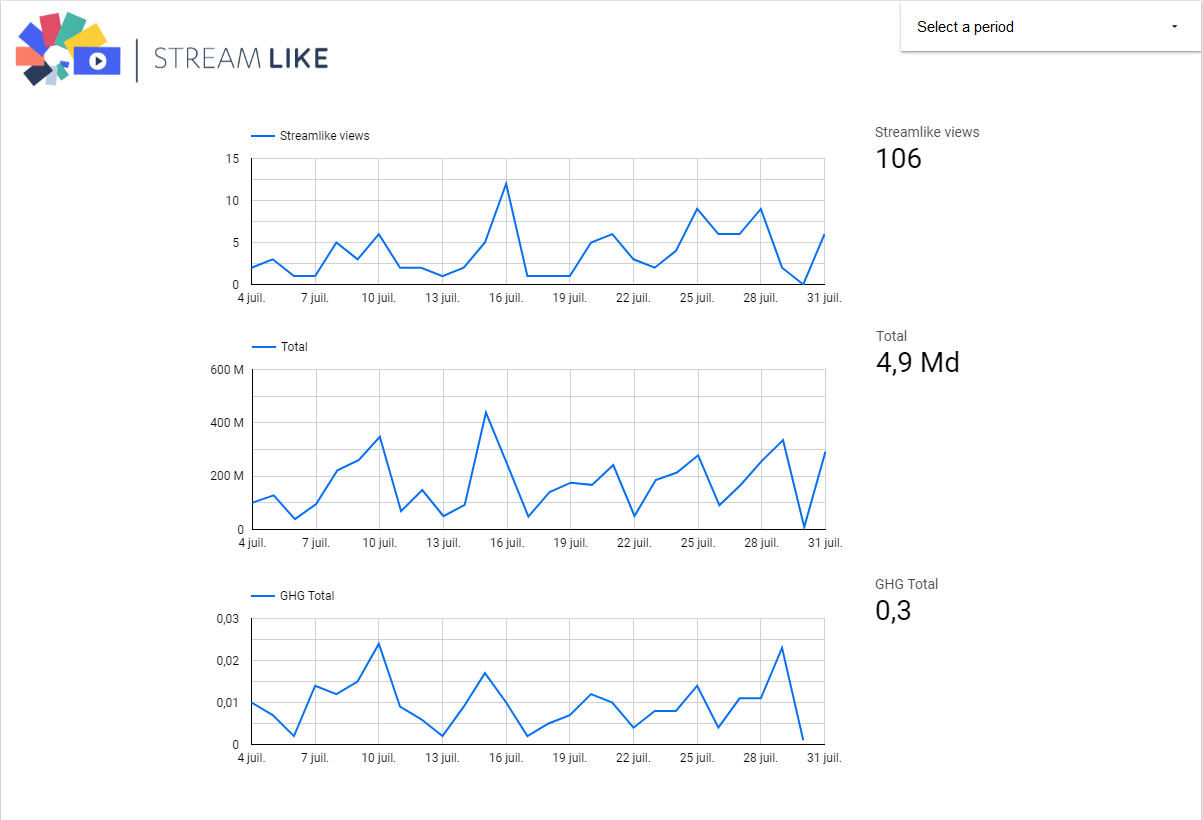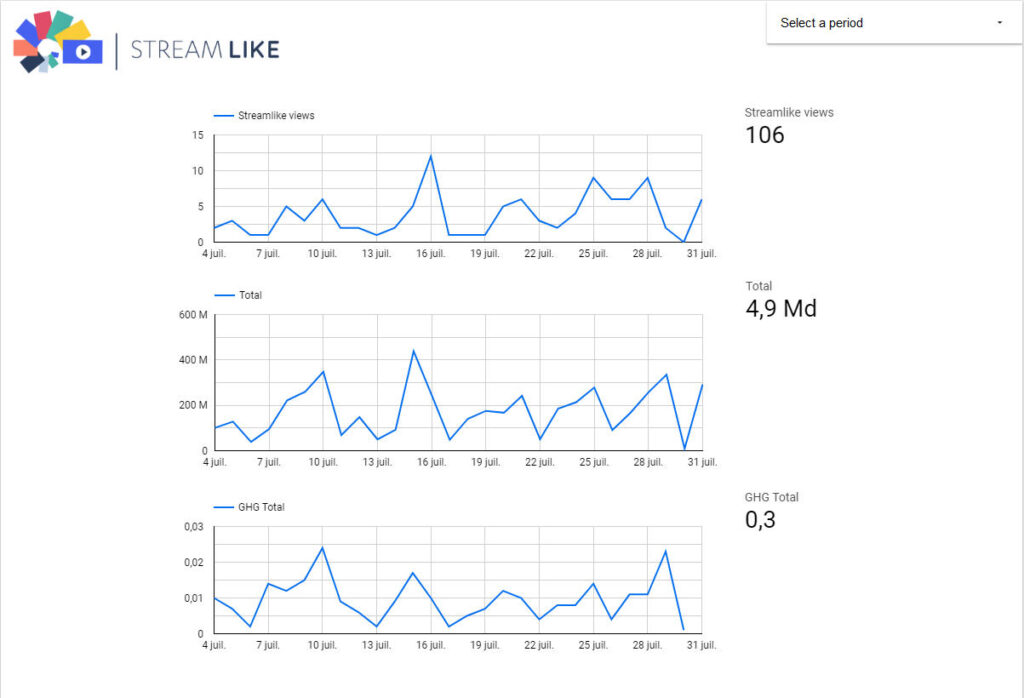 The connector documentation is available on GitHub